Ready for the NHS.
Office Apps
— a complete office suite to create documents and work with spreadsheets.
NHSMail2
— an email client ready to easily and simply connect to NHSmail2 and Trust email
Chat
— a messenger app, ready for chat and file sharing using NHSmail2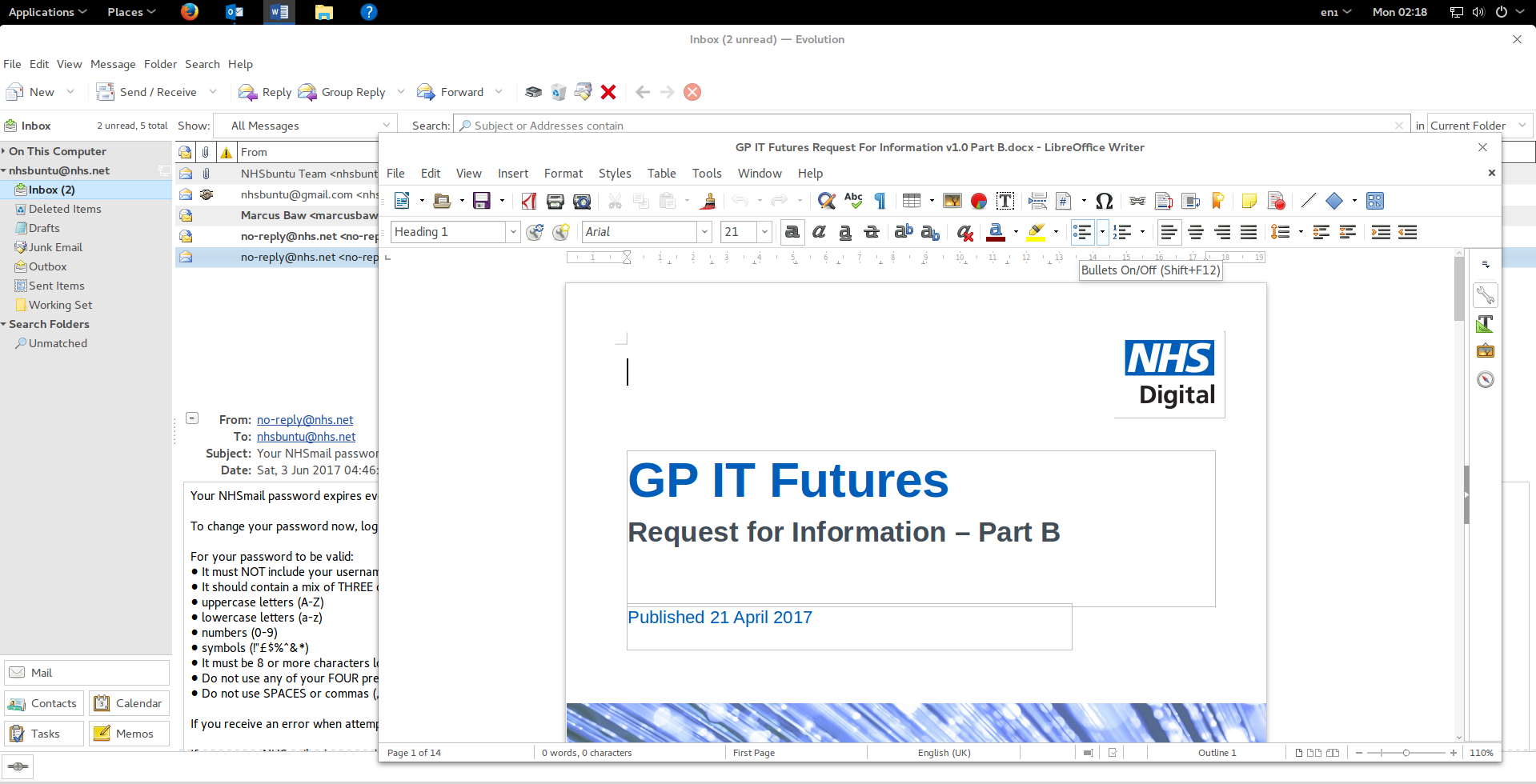 Designed for the NHS
Encrypted By Default
— Includes full-disk encryption to protect sensitive data.
Long term support
— Built on Ubuntu 16.04 LTS to assure the NHS of security and stablity.
Multi-environment
— works as a clinical OS, an office desktop OS, in Kiosk Mode for simple transactions and displays, and as a real-time dashboard.